Who We Help – Hamilton, ON
Helping Growing Smiles

Stay Healthy
At Hamilton Pediatric Dental Care, our team has combined years of experience providing high-quality, fun dentistry to children of all ages, including infants, toddlers, and teens. Whether your little one faces barriers that keep them from experiencing anxiety-free dentistry or they're at a higher risk of developing oral health problems, including orthodontic issues and cavities, we can help. We offer a wide array of treatments, from preventive dentistry to emergency dental care, and we aim to help your little one enjoy a healthy smile into adulthood. On this page, you can learn more about who we help in our Hamilton, ON dental office.
Dentistry for Infants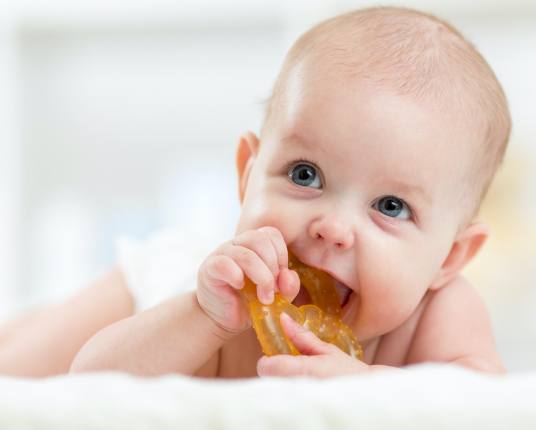 We offer several helpful services for infants, including teething tips, frenectomies, and oral health assessments. It's recommended that children begin regularly visiting the dentist by the time their first tooth grows in or by their first birthday. During these initial visits, our team will focus on building a positive relationship with them and getting them used to our dental office. That way, they'll look forward to coming back every six months!
Dentistry for Toddlers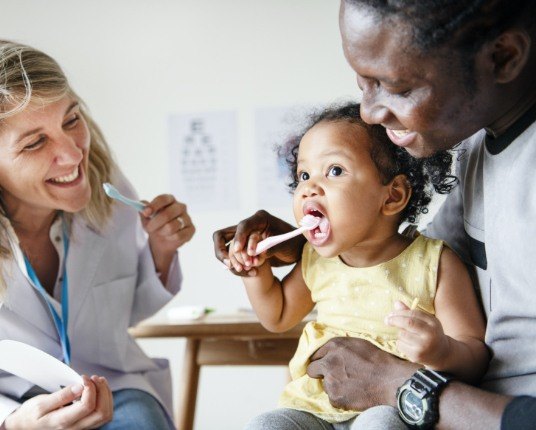 When your child starts inching into toddlerhood, visits to their children's dentist in Hamilton become even more important. We can address non-nutritive habits, or thumb and pacifier-sucking, to combat the development of severe orthodontic problems when they get older. We also offer several cavity-prevention treatments, like dental sealants and fluoride, to keep the development of decay away until they learn how to effectively brush their teeth on their own.
Dentistry for Children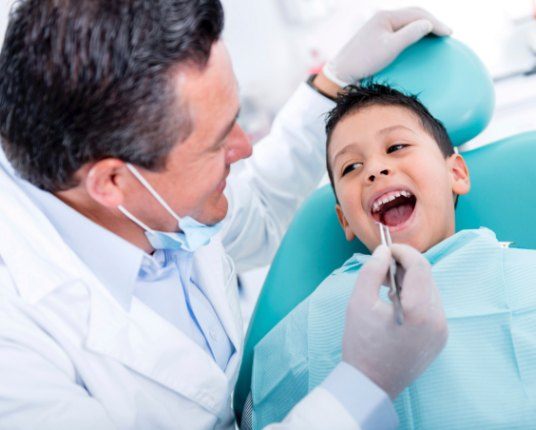 Once your child begins to learn how to brush and floss their teeth by themselves, routine appointments to check for any cavities or other developmental oral health problems, like orthodontic issues, are crucial. Our team offers interceptive orthodontics as well as routine checkups and cleanings and patient education to ensure that their adult teeth grow in healthy and aligned. We also provide emergency dental services, because we understand that accidents happen during these active years of their life!
Dentistry for Teens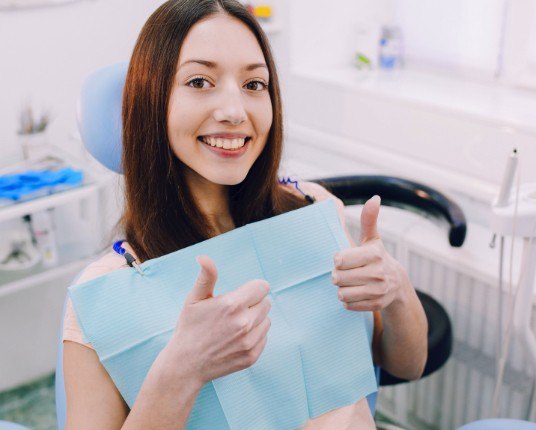 As a teen, your child will face unique dental challenges, like wisdom teeth growing in and orthodontic issues. Dr. Rullo and our team at Hamilton Pediatric Dental Care are well-versed in treating these issues, and they provide thorough and proactive treatments to help keep them from affecting your teens oral health long-term.
Dentistry for Patients with Special Needs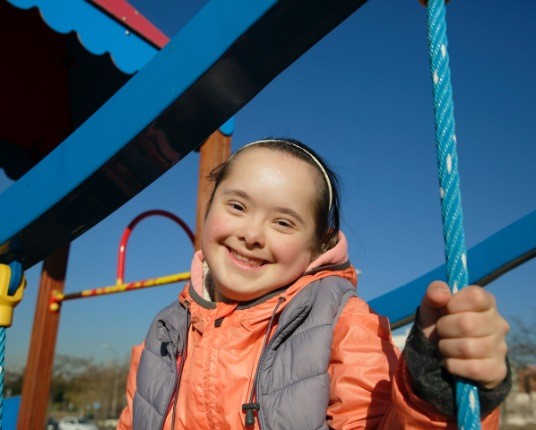 For children who have special needs due to overstimulation, intellectual or physical disabilities, or high anxiety, we offer accommodating and highly individualized treatment. We're happy to do anything that we can to help your little one feel comfortable in the treatment chair.