Orthodontics – Hamilton, ON
Helping Smiles Grow
to be
Straight & Healthy
Typically, parents don't consider orthodontic treatment when their child is younger, but truthfully, that can be the best time to think about the alignment of your little one's teeth! Our team offers a few different options for children's orthodontics in Hamilton, ON, including interceptive orthodontics and space maintainers to help their permanent teeth grow in straighter. That way, they can avoid needing more complex treatment as a teen or an adult. If you'd like to learn more about our pediatric orthodontic services, don't hesitate to call us to schedule a consultation today!
Why Choose Hamilton Pediatric Dental Care
for Orthodontics?
We Help Children with High Sensitivities & Anxiety
Mindful & Comforting Dental Team
In-House Dental Sedation Available
Interceptive Orthodontics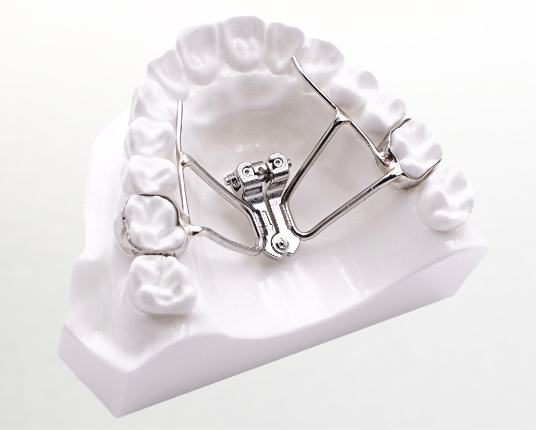 Interceptive orthodontics, also sometimes referred to as Phase One Orthodontics, is a general term used to describe a treatment plan that can contain several different therapies for children between the ages of six and ten. This is typically before any of their permanent teeth erupt, so the goal of interceptive treatment is to spot the early signs of severe misalignment and bite problems and reduce their impact by the time their adult teeth grow in, preventing them from needing serious intervention as a teen. Interceptive orthodontics can include space maintainers, headgear, functional and expansion appliances, or limited phase braces.
Space Maintainers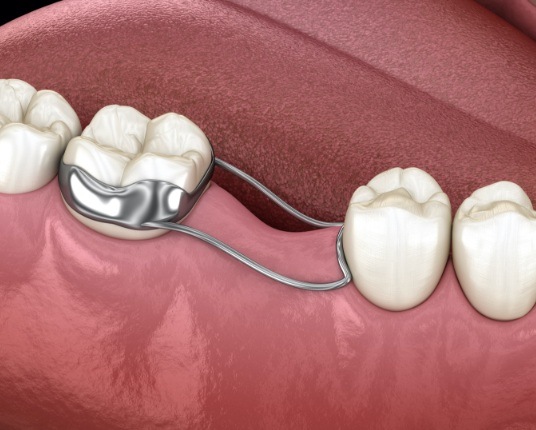 Space maintainers are a simple treatment that we offer to children who have prematurely lost one of their baby teeth due to an accident or an oral health problem. They're a metal clasp that we place on the two teeth on either side of the gap in their smile to keep those teeth from drifting to fill the space. This will keep the alignment of their permanent teeth from changing as they begin growing in, preventing orthodontic issues from occurring.