New Smile Club – Hamilton, ON
Welcoming New, Healthy
Smiles into the World!
Has your little one's first or second tooth grown in? It's an exciting milestone that also comes with questions and concerns, and our team at Hamilton Pediatric Dental Care is here to help get you the answers you need. Here are a few tips and tricks on how to keep your little one's new smile healthy while it's developing. If you have any additional concerns, don't hesitate to reach out directly to our team.
Your Infant's First Visit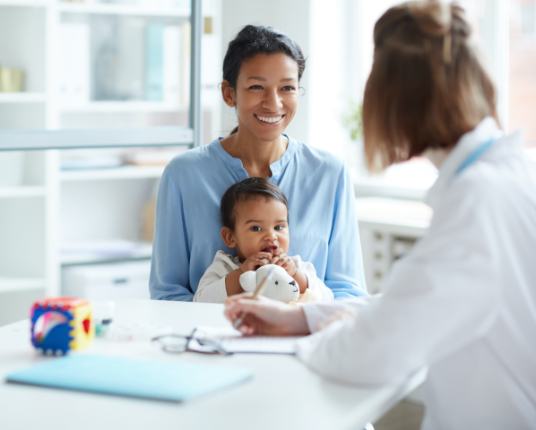 Have you noticed that your infant is having difficulty breastfeeding, has digestive issues, or is fussy? These could be signs that your little one has a lip or tongue tie, which is a common condition that involves overgrown or thick oral tissues that restrict the movement of their mouth. If you notice these, bring your infant in for their first appointment with us! We'll examine their mouth, help you get familiar with how it's going to develop, and explain how we can help.
Preventive Dentistry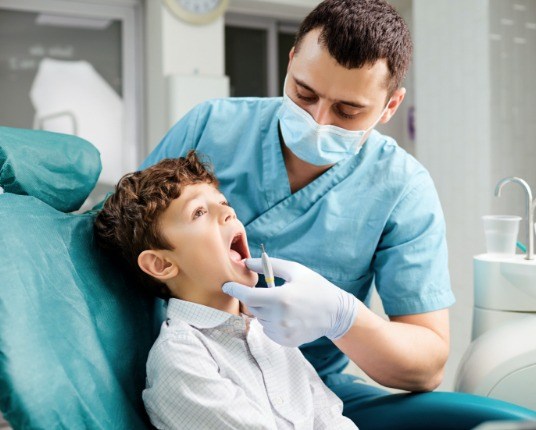 It's recommended that children should visit their dentist bi-annually for preventive care once every six months after they turn one or whenever their first tooth grows in. These appointments consist of thorough checkups and cleanings to help keep cavities away and allow us to treat oral health problems as soon as possible. Our team wants to provide your little one with comfortable dentistry, which is why we make sure to take the visit slow, answer any questions they may have, and do everything we can to help them feel comfortable.
Learn About Preventive Dentistry
Fostering Good At-Home Oral Hygiene Habits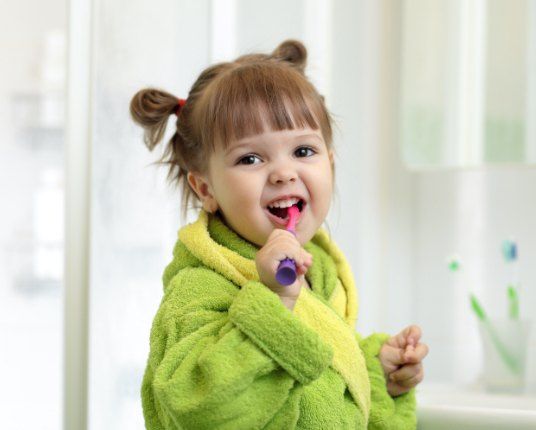 At-home oral hygiene habits are crucial for your little one to develop in order to maintain a healthy smile into adulthood. Our team takes the time to educate your child on how to properly brush and floss their teeth, and we're happy to provide parents with oral hygiene product recommendations if they'd like! The best part is, once they have a good at-home routine under their belt, it sets them up to maintain a healthy smile down the road, when they go off to college on their own or get their first apartment.
Thumb, Finger, & Pacifier Habits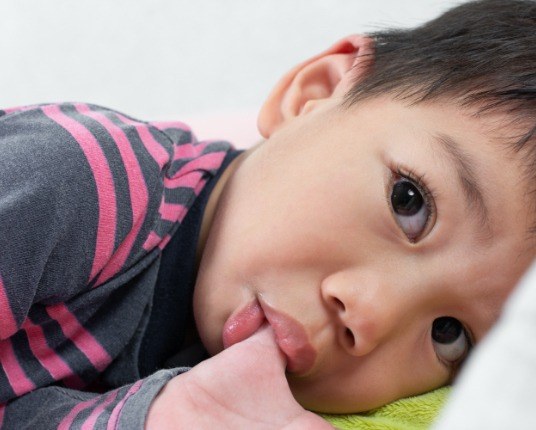 Thumb-sucking is a completely natural habit for children that helps them feel safe and at-ease. However, if your child hasn't naturally stopped sucking on their thumb, finger, or pacifier beyond the age of 2, it's a good idea to consult a professional. When left unchecked, the constant oral pressure of this habit can alter the shape of their mouth, resulting in serious bite problems and orthodontic issues down the road. Dr. Rullo and our team at Hamilton Pediatric Dental Care can provide you with helpful tips on how to break these habits and encourage healthy oral development.
Teething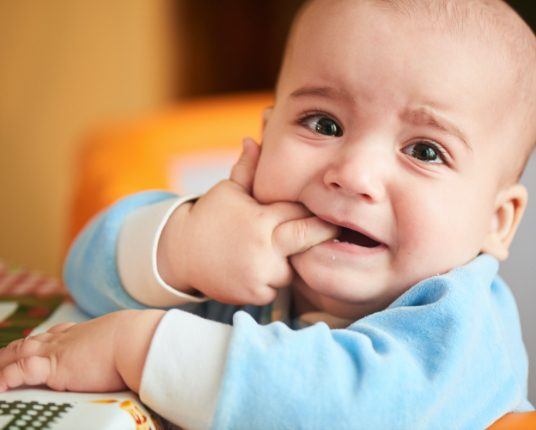 Between the ages of six months old to three years old, your little one's baby teeth will be growing in, causing them to teeth. Some common signs that they are, include drooling gum swelling and inflammation, a rash around the mouth, loss of appetite, and gum and ear-rubbing. Our team can provide you with helpful tips and advice on how to ease their discomfort so you can get more rest, like purchasing a clean teeth ring or cleaning their gums with a cold, wet washcloth.